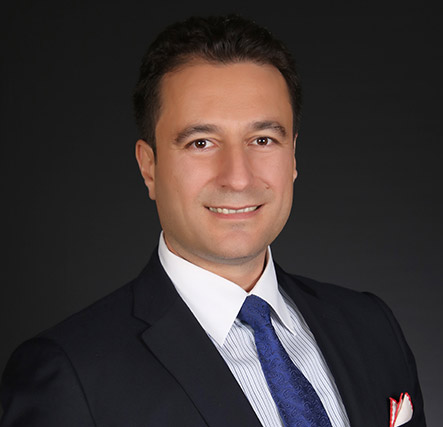 Affiliations
New York Bar, Istanbul Bar
Bosphorus University Information Systems Research Center
European Patent Institue, Patent Agent, Trademark Agent
International Bar Association
American Bar Association
Corporate Governance Association of Turkey
Endeavor
E-Commerce and Internet Law Association
Degrees
Ege University, Institute of Science, Master of Science, 2009
University of Virginia School of Law, LL.M., 2003
Marmara University Faculty of Law, LL.B., 1999
Golden Gate U. Law School & South Texas U. School of Extension, 1998
Burçak Ünsal is admitted to practice in New York State and in Turkey. With a multi-disciplinary educational background Ünsal is also qualified as a patent and trade-mark attorney before the European Patent Institute and the Turkish Patent Institute.
Prior to establishing Ünsal Law, Ünsal has been the regional counsel of Google & YouTube for almost three years.
Ünsal has more than twelve years of experience at major international law firms such as Baker Botts LLP, DLA Piper, Kobayashi Todo and Hergüner in the US, Japan and Turkey.
Other than his unique experience and knowledge in transactional, regulatory and dispute resolution aspects of Technology Media & Telecommunications Law, Unsal also has distinct experience in M&A, corporate law, cyber law, international business transactions, IP and infrastructure in different jurisdictions such as US, Japan, EU and Turkey.
In addition to his transactional and dispute resolution practice, Ünsal has also been drafting and suggesting laws and by-laws for years on technology, Internet, privacy, e-commerce, media and telecommunications.
Ünsal teaches Cyberlaw at the Bosphorus University, Department of Management and Information Systems and is a member of the Bosphorus University Information Systems Research and Implementation Center. Ünsal also regularly teaches and offers seminars at other universities and professional workshops. Ünsal is a mentor to various entrepreneur incubators and accelarators, as well as investor networks.
Ünsal speaks English, Japanese & Turkish.